What's your vitamin D level?
Find out with our home test kit.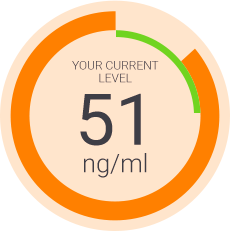 Research has demonstrated many health benefits of higher vitamin D levels. What do scientists say is the target amount? 48 world-wide vitamin D researchers agree it is 40-60 ng/ml (100-150 nmol/L). Determine your level today.
Learn about the many benefits of vitamin D.